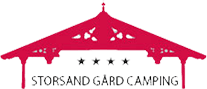 ---
Opening hours
Mon.:
Tue.:
Wed.:
Thur.:
Fri.:
Sat.:
Sun.:
---
---
---
Storsandveien 1, 7563 Malvik
---
---
---
---
Welcome to Storsand Camping – seasonal opening: 15.05.2020!
Information:
• 17 km north of Trondheim at Trondheim Fjord
• Big beautiful sandy beach
• Kiosk with fast food and food products
• Two large sanitary facilities
• Large swimming / fishing pier
• Boat rentals (row-boat)
• Big outdoor fireplace
• Over 200 power outlets
• 72 cabins
• Big children area
• Free WI-FI connection
At the kiosk you can buy food, and you have the opportunity to purchase the most common products. The kiosk is open in the high season from middle of June to the middle of August.
Caravan Site
Caravan site with electricity
Caravan site with electricity.
Price 360,- NOK.
Caravan site without electricity
Caravan site without electricity.
Price 320,- NOK.
Cabins
Cabin 1 – 30:
Cabin with 4 beds, cooker and fridge. Terrace with a great view iver the fjord. Sanitation building about 70 meters away with all facilities.
Price 630,- NOK
Cabin 33 to 42:
Cabin with living room and one bedroom with 4 beds. Bathroom with toilet. Kitchen with cooking utensils.
Tiled bathroom, freshly ground bright colors. Dining table and Tv in the living room.
Price 990,- NOK
Cabin 43 to 50:
Cabin with living room and two separate bedrooms. , shower, toilet / bath, kitchen , sofa and TV.Tiled bathroom.
Price 1390,- NOK
Cabin 51 to 60:
Separate bedroom with 4 beds, living room, kitchen with cooker and fridge. Sanitary building 70 meters away from the cabin.
Price 690,- NOK
Motel 101-112
5 (6) beds, chairs, kitchen with cooking facilities.
Toilet, shower and tiled bathroom. TV.
Price 850,- NOK
Stabbur
8 beds. kitchen with all utensils. Tiled bathroom. 2 bedrooms. Living room with TV and dining table. Sofa Group. Price 2200,- NOK
Tent Site
Tent site with car
Price 200,- NOK.
Tent site without car
Price 150,- NOK.
---