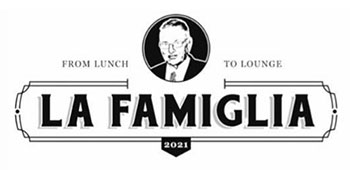 ---
Opening hours
Mon.:
Tue.:
Wed.:
Thur.:
Fri.:
Sat.:
Sun.:
---
---
---
---
---
---
---
Welcome to La Famiglia, a new and exciting Italian-inspired restaurant right in the heart of Tromsø´s city center. We welcome you every day, all year round. We open for lunch and serves throughout the day until the very end. At la Famiglia you´ll get the opportunity to experience art in several different ways. An oasis surrounded by art on our walls, on our plates and even one of our ceilings is painted like the northern lights. We prepare food and drinks with love. We combine the traditional and modern from Italy into all our dishes.
Young to old, sitting or walking, you are all welcome. We adapt to you and work to please our guests. During summer we have a bustling outdoor terrace in our beautiful backyard which we share with several other restaurants, here you can sit and enjoy the sun and a few glasses with good friends and family.
We are a big family and family is important to us. If you have a large family or a lot of acquaintances, you are more than welcome to book a long table with us. We can sit up to 40 persons at the same table.
After dinner throughout the evening, we change the concept from restaurant to lounge. The it's our bartenders time to impress. Welcome.
---