---
We have now established our own Aurora Alps winter basecamp in Breivikeidet on the outskirts of Tromsø, just 50 minutes drive from the city. Here you will experience many exciting activities – both during the day and at night – with great scenery and views towards the Lyngen Alps. Our guides will do everything we can to ensure you have a memorable and positive experience.
Snowmobiling/visit to the Ice Domes – combination tour
Combine an adventure with a guided tour direct from downtown Tromso to the magical new winter wonderland of Tromso Ice Domes.
A comfortable coach will depart from outside Clarion Edge daily at 08.30 for the scenic 90-minute drive to this evocative and fairy tale venue in the Arctic wilderness in Tamokdalen. The bus is marked "Ice Domes" and a guide will be there to greet you and direct you towards the bus.

Dog sledding: 13.00 – 17.30 : Aurora Alps
Be part of an authentic Arctic adventure for the daytime tours and drive your own team of dogs!
Sleep the night in a Sami tent
A real wilderness experience, sleeping the night in a Sami lavvo at our northern lights basecamp followed by a morning of cross-country skiing!
The Sami tent is heated by a wood-fired burner. Feel a real sense of well-being in this warm and cosy atmosphere.
Lapland Sami culture and reindeer sledding – Daytime – Aurora Alps
The Sami have used reindeer and sleds to transport people and equipment for hundreds of years. On this exciting tour, you will learn how they drive the reindeer sleds and also gain a real insight into the fascinating Sami culture.
Cross-country skiing in a winter wonderland – Aurora Alps
Cross-country skiing is Norway's national sport and something most Norwegians love to do. Come and try it in the winter wonderland at Aurora Alps!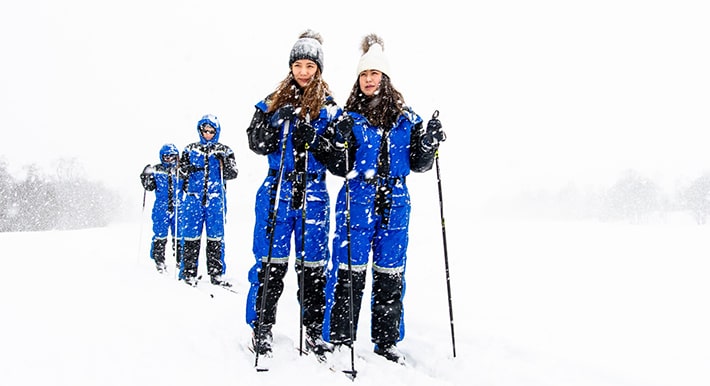 ---