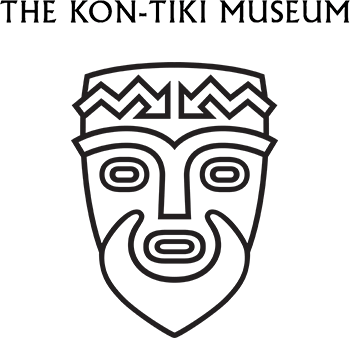 ---
Opening hours
Mon.:
Tue.:
Wed.:
Thur.:
Fri.:
Sat.:
Sun.:
---
---
---
Bygdøynesveien 36, 0286 Oslo
---
Tickets:Adults: 140,– Children (ages 6–17): 50,–Families (2+5): 300,– Groups (min. 10): 100,– Seniors: 100,-Students: 50,– School groups: FreeTours (schools, daytime. Max. 30): 750,–
---
---
---
Visit the Kon-Tiki Museum and see the famous vessels used by Norwegian explorer Thor Heyerdahl in some of the great sea voyages in modern history. The main exhibitions even have their own storylines for children.
Following the world-renowned, sensational Kon-Tiki expedition of 1947, the Kon-Tiki Museum was established in Oslo. Everyone wanted to see the primitive Kon-Tiki raft constructed after ancient models, and nearly 20 million people have visited the museum since it opened its doors in 1950. Come explore Thor Heyerdahl's famous legacy, from heeding an insatiable curiosity and challenging established truths, to championing environmental issues and sustainability, striving for world peace and promoting deep respect for the indigenous peoples of the world. Thor Heyerdahl was a resolute and fascinating man who fulfilled his dreams of exploring the world and actually living the science.
The museum's exhibitions, accompanied by informative texts in many languages, present the breadth of Heyerdahl's life's work, from his first trip to Fatu Hiva, to the voyages with the Kon-Tiki, the Ra, the Ra II and the Tigris, as well as the expeditions to the Galàpagos Islands, Easter Island (Rapa Nui) and Tùcume in Peru.
Visitors to the museum can also experience models of sharks and fish in an underwater exhibition under the Kon-Tiki raft, wander a 30-metre-long replica of a cave on Easter Island, see Heyerdahl's vast personal library of books, and from a biographical exhibition, learn more about the person Thor Heyerdahl was.
In addition, the Kon-Tiki and Ra exhibitions include stories, featuring Johannes the Crab and Safi the Monkey, especially designed to engage the museum's youngest visitors. And for those interested in Tiki pop culture, there is a small Tiki-themed exhibition as well as Tiki merchandise available in our museum shop.
The Academy Award-winning documentary film Kon-Tiki from 1950 is screened daily at 12:00 in the museum cinema.
For a 3D-tour of the museum, click here.
---