---
Opening hours
Monday
Tuesday
Wednesd
Thursday
Friday
Satutday
Sunday
---
---
---
Kongens gate 95, 7012 Trondheim
---
Norwegian National Museum of Justice
---
The Norwegian National Museum of Justice has the task of documenting the output of the Ministry of Justice and Public Security of museological interest. The museum is funded through the state budget. Projects are also funded through partners. The museum is a foundation.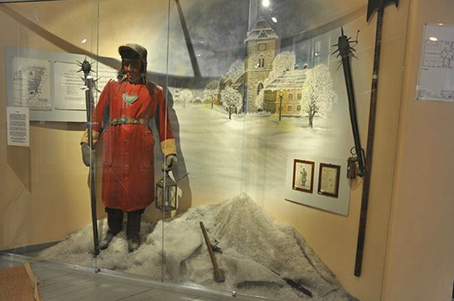 Our key areas of interest are the courts, police, prosecutors, and the correctional services. The museum's main goal is to secure the documentation of judicial material, through the collecting and safekeeping of objects within the museum itself, as well as registering objects stored by other institutions.
Our intended audience is the general public, especially the young through collaboration with schools. The underlying idea in all of the museum's educational work is to convey the law's positive function in society, and the idea that loyalty to the rule of law is connected to loyalty to the community, as well as the individuals within that community. The museum's hope is that this will have a preventive effect.
---