---
Opening hours
Mon.:
Tue.:
Wed.:
Thur.:
Fri.:
Sat.:
Sun.:
---
---
---
---
---
---
---
Welcome to Ekebergparken – ranked as one of the top five sculpture parks in the world! The park is large with woods, established paths and art. All sculptures are of high
quality and are representative of European art history of the last 130 years.
The combination of Ekeberg's long history, the beautiful nature and the splendid sculptures offers visitors a triple experience. Open every day, free of charge.
GUIDED TOURS
Visit the park with one of our guides and learn about the sculpture collection, history of the area and its nature:
• Art Express
• Sculpture walk
• The Munch tour
• Climate changes
• Historical Walk
HAKKESPETTENE
Family days and art workshops for children and youth with different themes inspired by the season.
Selected Sundays throughout the year.
Online booking – ekebergparken.com
MUSEUM & VISITORS' CENTRE
Learn about the area's history and nature and obtain information for your visit in our museum and visitors' centre.
Open daily 11 am-4 pm
Kongsveien 23, 0193 Oslo
SKYSPACE
Free guided tours of James Turrell's light installations – Ganzfeld and Skyspace.
• Every Sunday
• 11 am – 4 pm
• Online booking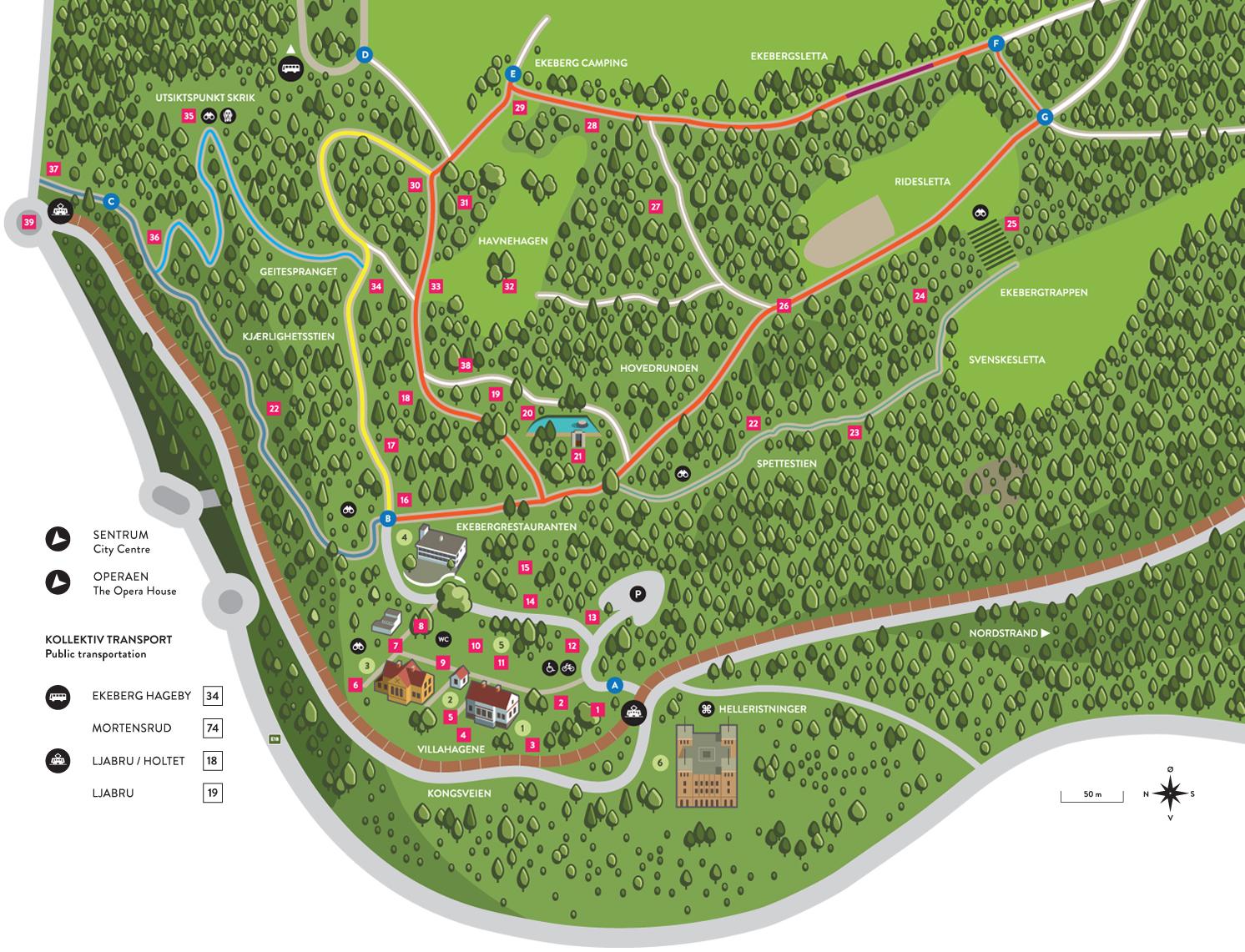 ---