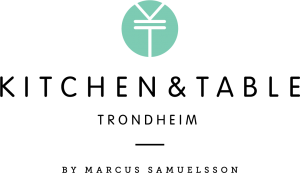 ---
Opening hours
Mon.:
Tue.:
Wed.:
Thur.:
Fri.:
Sat.:
Sun.:
---
---
---
rooftop.trondheim@strawberry.no
Brattørkaia 1, 7010 Trondheim
---
---
---
The Rooftop Restaurant & Bar
---
Restauranten har en spennende meny basert på råvarer fra regionen. Menyen varierer etter hva som er best for sesongen- med inspirasjon fra årstid og det nordiske kjøkken.
Her fokuseres det på kortreist, økologisk og bærekraftig mat og du får garantert en smaksopplevelse du sent vil glemme. På kveldstid er dette det perfekte stedet for å slappe av, mingle, ta en drink i baren foran peisen og nyte den fantastiske utsikten.
The Rooftop Restaurant har kun 60 sitteplasser og har utsikt over både by og fjord. Menyen baserer seg på en Tasting meny med rundt 4-7 ulike retter med variasjon.
Ta kontakt ved spørsmål.
Åpningstider Skybar:
Mandag -Torsdag: 18.00 – 00.00
Fredag -Lørdag: 18.00 – 01.00
Søndag: Stengt
Åpningstider Restaurant:
Mandag – Torsdag: 13.00 – 00.00
Fredag – Lørdag: 13.00 – 01.00
Søndag: 13.00 – 22.00
(Kjøkkenet stenger kl. 22.00)
---