---
Opening hours
Mon.:
Tue.:
Wed.:
Thur.:
Fri.:
Sat.:
Sun.:
---
---
---
Karl Johans gate 33B, 0162 Oslo
---
---
---
---
O´Learys is probably the best place to watch live sport in Oslo – we show basically everything worth showing. All the major football leagues, SHL, winter sports, formula 1, tennis, cycling, snooker, handball, NFL, NHL, NBA and the list goes on…
But we're more than a sportsbar, we serve great food and great drinks, come on in and join the O'Learys experience! Our food is prepared by professional chefs, offering generous portions, no-fuss and with a warm service.
O´Learys – Møllergata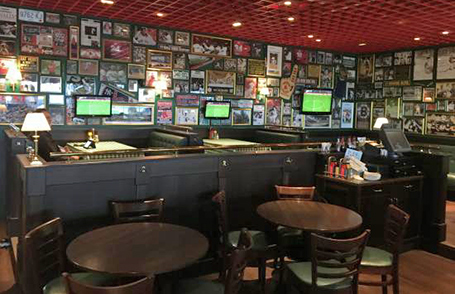 O´Learys – Karl Johan
Welcome to O'Learys – where Fans Meet!
A little bit of history:
The O'Learys love story began in Nantucket, outside Boston. Here, O'Learys founder, Jonas Reinholdsson, fell in love with the unique blend of people, food, drink and sport which could be found in many restaurants there. The big difference from Sweden at this time was just this blend – a blend which created an atmosphere so strong that you could nearly touch it.
The O'Learys restaurant concept has developed over the years by devoted co-workers who have steadily contributed to the development of the concept. With its heart still back in Boston, the original concept has, with a gentle hand, been refined and developed to make a marketable international restaurant concept.
---