---
Opening hours
Mon.:
Tue.:
Wed.:
Thur.:
Fri.:
Sat.:
Sun.:
---
---
---
Fredriksborgvn.16 0286 Oslo
---
---
---
---
Welcome to Cafe hjemme hos svigers. Here, almost everything is made from scratch with the best ingredients we can get. We also serve most of our food gluten-free and lactose-free. For children we have special menu but most of our dishes can be served for children under 12.
We are a family oriented cafe / restaurant where everyone treading when needed. All of the interior is mixed antique from as far back as 1880, but beyond that's all for sale. How about an extended dinner in combination with trial sitting for so to bring some new chairs home or perhaps a table?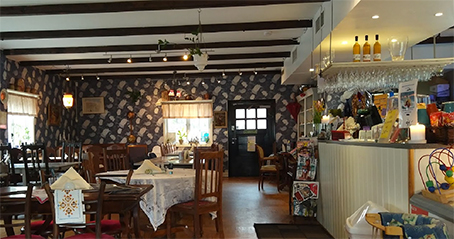 The story behind Cafe Hjemme Hos Svigers started on an evening of June 2013. We sat and grille, Thor Egil and Mona wondered if we were going to buy a restaurant. Both Mona and Lars wanted something new and this sounded exciting. Lars had the 18 years of industry experience as a chef and head-chef at Majorstua in Oslo. So we decided to check around a bit in places both in Oslo, Akershus and Drøbak. When we called the lawyer with the place in Drøbak we learned that there was a buyer, but Bygdøy there was now a for sale. lawyer wondered if it could be balanced by interest and it did.
---